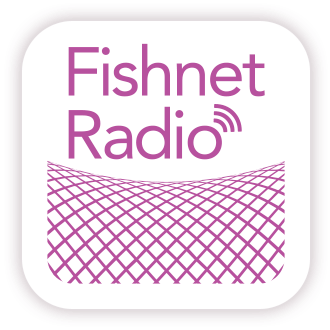 About
Indulge your fetish
Welcome to Fishnet Radio, the internet radio station that constantly excites those with a fetish for fine music. Outstanding tracks, carefully curated for discerning tastes, with occasionally witty spoken interruptions.
UK based Fishnet Radio launched early in 2018. Showcasing exceptional music from the last 60+ years (though mostly more recent decades), every track played is carefully selected for its musical integrity. Alternative, Indy, Soul, Blues, Funk, Dance/Electronica and Rock acts are all well represented, with occasional R'n'B and Jazzy interludes thrown in. Sensitive singer-songwriters are not ignored (they are sensitive after all) and neither are the coolest of Chillout artists. But we don't and won't ask you to endure vapid pop or overplayed hits from yesteryear – plenty of others out there doing that perfectly well.
Whilst every track is hand chosen (no algorithms!), we don't yet have enough talent on the books to have every program hosted. That will gradually change, and if you fancy being part of this great broadcasting enterprise, get in touch and tell us how and why you'd like to join the team.
Start listening to Fishnet Radio openly and often, and be among the first to publicly admit the attraction.
You must agree to marketing cookies to view Twitter feed and ShareThis!
Click the cogs on bottom right of screen
Click 'Marketing cookies'
Click 'Save Settings'
Refresh the page if needed